STABLECADE 2010
Out of the 417 wrestlers who entered the contest this year, those belonging to the Death, Destruction, Terror stable proved to be the best! They had the highest average when using the top five strategy totals from each group that participated.
Each of the wrestlers below was awarded $100,000 in imaginary money. Worthy of note is that Bob Dippy helped his stable to a second consecutive Stablecade victory!
Anthony Adams of Illinois
CFL: Mr. CFL Windy City Warrior, Rex Richards, Tony 2 Phony, Violator
NBL: Carrion, Knightmare, Midknight


Jason Clark of Minnesota
CFL: "Jazzy" Jac Waters, Bodyguards #1 & #2
XPL: "Showtime" Jason Clark, Asylum, Kingzilla


Bob Dippy of Pennsylvania
CSL: "Russian Revolution" S.V. Zhitnik, "The Irish Carbomb" Patrick McPatrick
FJL: Bob
GRL: Agent Omni, the Mayor
HWL: Omega Red, Stone Cold Steve Austin, the Undertaker
LSL: Fantasy Football Champion, Hardcore Dawkins, Super Five, Weapon X Westbrook
MBL: Day Laborer Lopez
NAL: "Blitzkrieg" Jack, "Mr. Dribble" Ace, & "The Insider Icon" King Diamond, Don Everest, Teddy KGB
SAL: Gamblin' Gary & Malicious Mike Damage


J. Sanudo of Virginia
DIL: "The Maniac" Joe Kerr
MWL: Matman I & II
SCL: "Dirty Destroyer" Mark Blade, Diego


Dr. Shock
CFL: Alistair "Demolition" Overeem, Brett "The Grim" Rogers, Jeff "The Snowman" Monson, Junior dos Santos
LBL: Black Moon, Executioner (DDL), the Sunglass Kid, Vodka Drunkenski
How did your stable stack up against the competition? The groups shown below are ranked by the average strategy total of the five best members in each:
496
DDT
495.2
CAST, SW
494.6
PAIN
494.4
NME
493.8
OC
492.8
wWw
492.6
SYNDICATE
491.8
CCCP
491.4
OUTLAWS
491.2
BOL, WCGP
491
CTI
490.6
EMPIRE
490.4
independent wrestlers
490
KRUPT, TBZ
489.8
LNR
488
COH
486.6
KKE
(EVOLUTION and MC rounded out the list.)
Our thanks to all who were a part of the excitement this year!
HALL OF FAME INDUCTEES
The OutCasts regretfully announce the passing of their stable's founder, Nightshade, the Master of Mind Games (ASL). His record of 1,012-129-41, 8 stars, and $1,800,800 has earned him a place in our Hall of Fame. His passing on January 24, 2010 is under police investigation.
His career ran from 1995 to 2010. Nightshade wrestled and managed several times during that span. His final title record was 4 league titles, 1 TV belt, 14 regionals, 5 TV six-man tag straps, 2 six-man titles, and several battle royal victories.
The OutCasts would like to thank everyone for their support. The new group leader, his sister Synn, shared this statement with the press: "We were blessed to have had such a wonderful master. Nightshade was different and twisted, but he loved his family. His murder will be solved and avenged!"
Nightshade's servant, James Cavanagh of New York, accepted the Hall of Fame plaque on his late master's behalf.
WORLD HEAVYWEIGHT CHAMPION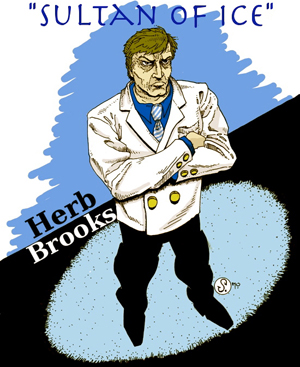 Steven M. Shotliff of Minnesota led CAST: "Sultan of Ice" Herb Brooks (ALL) to a win in the Diamond Federation, then Herb's 499-pointer allowed him to trade up to this $300,000 title! Steven wins his choice of 100 free matches or a real wrestling belt and 50 free matches.
U.S. CHAMPION
After fulfilling their contractual agreement and ending their alliance with the NME stable, the WCGP fired the first shot and immediately put the entire IWA on notice when WCGP: "151 Proof" A.Z. Bacardi (SAL) captured the U.S Championship! Bacardi defeated all other league TV champions with a 499-point strategy and won 25 free matches for his manager, "The Shot Caller" Tony Zamora of California. "151 Proof" is also the reigning IWA State Wrestling Champion for both California and Nevada!
KING OF THE RING
Anthony Rodriguez of Alabama saw two of his wrestlers win this title in the same cycle! Both Æ: Gravedigger (XWL) and FDC: "Big Handsome" Dick Handsome (LOL) had the most points when we added up the values of hold positions 2, 5, 6, 8, 10, 11, 14, and 15 in the strategy of every league battle royal winner, but Anthony still only gets one engraved plaque (or 25 free matches, if he chooses). TB: Incinerator of the FLL also had a 272-point KOTR total, but lost when counting all 15 holds. The league battle royals used hold positions 1, 3, 4, 6, 7, 9, 12, and 13.
AMERICAN CHAMPION
This $25,000 title went to PSY: Tupac Shapiro (ABL), who had to use point flow to pin DDT: Busta Bobby Damage (SAL). His manager, Garett Guzman of Kansas, will receive 10 free matches!
ASIATIC CHAMPION
CTI: Ex-Cop Carruthers (ECL) defeated the champions of our other Asiatic leagues and won this title's prize of 10 free matches for Sully Sullivan of Canada!
HARDCORE CHAMPION
World Heavyweight Champion CAST: "Sultan of Ice" Herb Brooks (ALL) added another $25,000 to his winnings last cycle, and manager Steven M. Shotliff of Minnesota added another 10 free matches to his! Herb's strategy total was 499 points.
METROPOLITAN CHAMPION
Joseph Schaffer of New York earned fifteen free matches for coaching CAST: Count Blackula to this championship, since another wrestler from the GRL just won it last cycle!
CRUISERWEIGHT CHAMPION
When Judge Guyver (EAL) finds his opponents to be out of order, he hands down a sentence known as "The Lawmaker." Manager Delvon Mills of Florida was awarded 10 free matches for guiding His Honor all the way to this $25,000 title. Great job, Delvon!
FEDERATION PLAY-OFFS
PAIN/OWN: Bloodshed Brian (HWL) won the Iron Federation title after bloodying up PAIN: John "Scarface" Anderton (XPL), Æ: The Superior Speciman (MIL), E$T: Gypsy Rose Lee (WSL), Cruiserweight Champion Judge Guyver (EAL), PAIN: "Intimidator" Kevin Johnson (YLL), and CAST: Superstar Kid Sabian (QPL)! Brian is managed by Nicholas Hill of Georgia. In the Steel Federation, the winner was NME: Great Shinobi (PML), who was managed to 499 points by Chad LaBombard of Michigan. Taking the $40,000 Gold Federation purse was DDT: Matman (MWL), who had a 499-pointer. His manager, J. Sanudo of Virginia, will receive 25 free matches! The Diamond Federation strap went to the "Sultan of Ice," who ended up wearing the World Heavyweight belt, instead. CTI: Crazy Snake (IGL) used his 499-point total to gain the Bronze Federation accolade. He's managed by Joshua Haight of Wisconsin. Darrell Johnson of Vermont picked up the Jade Federation's free matches with a little help from PAIN: Brent Albright (SHL).
NATIONAL CHAMPION, IWA-WIDE REGIONALS
As they continue to "keep it gangsta" in the ring and in the streets, the West Coast Gangsta Party proved just how deadly they are when WCGP: "The Bigg Dogg" Bullet Loco (SAL) put a beat-down on the entire Atlantic region with a perfect 501-point strategy. Loco then defeated the other IWA-wide regional champions as he C-Walked his way to the National title, winning 25 free matches for his manager, "The Shot Caller" Tony Zamora of California! The rest of the $20,000 winners were...
Central:
CTI: Ex-Cop McCarthy (ECL)
owned by Sully Sullivan of Canada
Dixie:
UL: Violent Vinas Athena (CFL)
coached to 499 points by Kevin DiFranco of New York
Eastern:
American Wolf (APL)
managed by Nathan Fann of Tennessee
Mountain:
CTI: Shattered Reflection (CLL)
owned by Scott Bernes of Ohio
Northern:
PAIN: Cladio Castagnoli (SHL)
managed by Darrell Johnson of Vermont; edged out both UL: Nightstalker Ninja (HSL) and CAST: "3% Body Fat" Jonathan Winstrol (CFL)
Pacific:
PAIN: Nigel McGuinness (SHL)
also managed by Darrell Johnson
Prairie:
PAIN: Austin Aries (SHL)
picked up another win for Darrell Johnson; had to edge CAST: "NY's Hardest" Eric Dudick (NSL)
Southern:
CAST: The Man Known as Syxx (BRL)
armed with a 499-pointer by Keith A. Maple of Ohio
Western:
CTI: Insane King (IGL)
held onto the title, winning 10 free matches for Joshua Haight of Wisconsin!
LADIES' TITLES
After taking the men's World title the previous cycle, Matt Yunick of New York set his sights on the Ladies' World Championship and won it with SW/IT: Lilith the Satanic Princess (LLL)! Matt gets his choice of an engraved plaque or 15 free matches. CAST: Michelle "Invisible Woman" Yeoh (MDL) was edged out for the gold, but Anthony Dudick of New York teamed her with Maggie "Thief Catcher" Cheung and the pair brought home the U.S. tag honors. Anthony also won the U.S. Six-woman titles by adding "The Machine Girl" Ami Hyuga to the team! Their total was a perfect 521 points. CTI: "Just Plain Sexy" Samantha Sweetheart (VVL) fought her way to the Queen of the Ring accolade. She's managed by "The Ladies' Man" Nick Dendekker of Canada. The Ladies' National champion was CAST: Malicious Mandy Manchester (MDL), who is owned by Joseph Schaffer of New York. The $20,000 Ladies' U.S. championship went to CTI: Baby Maya (FFL). Mike Carver of Pennsylvania also manages reigning Ladies' Tag-team champions CTI: Italian Brat Anna S and "Double D's" Debbie Dollars (FFL). NME: Shelly, Kelly, and Jenny Striker (FFL) kept the World Six-woman titles in Chad LaBombard of Michigan's possession for a third straight cycle! Their team total was 521 points.
WORLD TAG-TEAM CHAMPIONS
Michael Giuliano of Connecticut earned the choice between an engraved plaque and 15 free matches by leading TSD/ST: "The Bean Town Thriller" Albert DeSalvo and "The Clown" John Wayne Gacy (PKL) to these belts! The top four teams in the rankings had 516 points.
TOP 10 TAG-TEAMS
1.
TSD/ST: "The Bean Town Thriller" Albert DeSalvo & "The Clown" John Wayne Gacy (PKL)
2.
CTI: Balulul Redrune & the Crippler (LBL)
3.
Æ: Massacre MD & Spiderwick (XPL)
Æ: "The Brute" Brock Rampage & BJ Penn (HWL)
5.
Æ: Da Masked Outlaw & Anthony S. Spivey (TDL)
6.
Æ: Danny S. Spivey & Da Kentucky Outlaw (FSL)
7.
CAST: Born From Pain & Assassin Beast Spikezilla (ASL)
8.
DDT: Dirty Dick Murdock & Cutthroat Matt Morgan (KKL)
9.
CTI: Jorgen Von Strangle & "The Outsider" Scott Carver (AAL)
10.
AC: Seymour Batts & Vinyl Groove Colossus (HSL)
U.S. TAG-TEAM CHAMPIONS
CTI: Aston Martin and PSY: Skyscraper J.D. Mustang (CLL) picked up these $20,000 titles with a perfect 516-point team total! The pair is managed by Mike Carver of Pennsylvania and John Durrani of Connecticut, respectively.
WORLD SIX-MAN CHAMPIONS
These $50,000 purses were awarded to NME: Dominant Factors Scourge, Plague, and Chaos (MBL)! Tim Zaegel of Virginia won an engraved plaque or 15 free matches, since he manages the trio. The top six teams listed had 521 points.
TOP 10 SIX-MAN TEAMS
1.
NME: Dominant Factors Scourge, Plague, Chaos (MBL)
2.
SW/IT: Asmoday Adams, Legendary Spoiler #26, Behemoth Brown (ALL)
3.
PSY: Diplomat, Vile Rose, Lin (GRL)
4.
PSY: Young Guns Stan Steel, Sean Masters, Clint Rhodes (LBL)
5.
PSY: Tim Riggins, Feng Bloodsport, Xian Bloodbane (THL)
6.
CTI: "The Chosen One" Mike Carver, the "Cowboy" Al Spinelli, CTI/TOXIC: The Pop Icon Mike Carver (CLL)
7.
Æ: Bad News Blake, Sly Smith, Hollywood Armstrong (SHL)
PSY: Rasmuth, Cuthrak, Ollis Rage (BRL)
CTI: Iron Dick Carver, Mike Extreme, "Prime Time" Ari Gold (BHL)
10.
UL: Ebony Death, the Mantis, Iguanacon (MWL)
U.S. SIX-MAN CHAMPIONS
Sly Smith of West Virginia led two teams to these titles, but Æ stable members Hollywood Armstrong, Awesome Sean MCA, and Sheik Yerbutti (THL), plus Syrian Assassin, Sheik Yerbutti, and Ayatollah M (BRL), found they had to share the prize money with DDT: Minimum Wage Martinez, Freaking Rican Ramon, and Day Laborer Lopez (MBL), who are owned by Bob Dippy of Pennsylvania! Losing by point flow were NME: Lex Stevenson, Kidd Justice, and "Ravishing" Rick C. (BBL), who were entered in the running for these titles due to an in-league error; PSY: "Ranger Joe" Joey Gladstone, Californication, and Mad Deltoid (NDL); UL: Quickstrike Quinn Chimera, Dark Dragon of Destiny, and Grand Dragon of Triumph (BHL); plus CAST: Full Blown Ades, Scalphunter Shaun Donovan, and Pai-Mei "The High Priest" (CWL).
TOP 10 LEAGUES
The most active leagues for the February cycle, as determined by the number of matches, appear below. The Unknown Wrestler League topped the list for the fourth cycle in a row, but the NBL continued closing the gap. The active wrestlers in the All Star League had the highest average strategy total out of all 10 leagues, so their managers can take two matches for $1 next cycle! The SAL and UWL were each less than a point away from the special honor.
| | | |
| --- | --- | --- |
| 1. | UWL (1,243 matches) | 490.400 |
| 2. | NBL (1,202 matches) | 489.279 |
| 3. | GRL (912 matches) | 489.968 |
| 4. | UEL (719 matches) | 479.075 |
| 5. | ASL (626 matches) | 491.060 |
| 6. | MRL (614 matches) | 488.848 |
| 7. | BOL (598 matches) | 489.367 |
| 8. | XPL (554 matches) | 489.529 |
| 9. | SAL (534 matches) | 490.755 |
| 10. | LLL (516 matches) | 485.070 |
TOP 20 VICTORIES
(Inactive wrestlers were not included on this list.)
| | | |
| --- | --- | --- |
| 1. | "Mr. Powerful" Ken Lambeau (PKL) | 10,589-1,267-286 |
| 2. | NME: Johnny "2 Kold" Koolakowski (LOL) | 5,917-176-36 |
| 3. | wWw: Mike White Lightning Moore (QPL) | 5,766-1,510-277 |
| 4. | RENEGADE: Eric "The Cobra" Langdon (MIL) | 5,657-1,494-225 |
| 5. | JL6: The Hooded Inmate (IML) | 5,426-1,013-195 |
| 6. | wWw: High Stakes Chris Edwards (CFL) | 5,197-1,356-125 |
| 7. | King Cobra (KKL) | 4,969-426-66 |
| 8. | Easy E. Joe Cool (CWL) | 4,589-723-167 |
| 9. | Æ: Mike Drake (DDL) | 4,494-513-150 |
| 10. | CAST: Innovator of Arrogance Keith A. Maple (NAL) | 4,473-262-94 |
| 11. | PAIN: Dragon Tzu (AAL) | 4,409-1,823-366 |
| 12. | ROW: Special Agent B.M.F. (JIL) | 4,321-1,178-272 |
| 13. | CAST: Sir Gunther Kinderwacht (NAL) | 4,320-480-130 |
| 14. | PAIN: Manitou (AAL) | 4,300-1,791-338 |
| 15. | Dimitrios the Traveler (ABL) | 4,294-543-210 |
| 16. | PAIN: Cougar - WK (AAL) | 4,152-1,829-363 |
| 17. | E$T: Gypsy Rose Lee (WSL) | 4,124-832-178 |
| 18. | TSD: The Survivor (ECL) | 4,082-936-212 |
| 19. | PAIN: Cpl. Punishment (LBL) | 4,061-289-76 |
| 20. | DFI: American Freedom Fighter E.J. (SHL) | 3,727-720-209 |
LIST OF LEAGUES
IRON FEDERATION: Center Stage, Extreme Action, Extreme Existence, Hardcore Wrestling, Iron Man, Murder Incorporated, Mysterious Benefactor, Next Generation, Quick Pin, Rising Stars, Slumber-party Massacre, Wrestling Superstars, Xtreme Poison, Young Lions
STEEL FEDERATION: Absolute Pain, Burial Grounds, Complete Carnage, Devil Inside, Fighting Legends, Intense Impact, King Kong, Lost Souls, Mid-Atlantic Region, New Blood, Old School, Praying Mantis, Rebel Yell, Vicious Valkyries, Zeus Power
GOLD FEDERATION: All Star, Battle Royal, Black Ops, Blood Bath, Chicago Legends, Classic Wrestling, Dark Angel, Federated Suns, Majestic Property, Masked Wrestling, Mystic Diva, Ninja Dojo, Texas Death, Union Express
DIAMOND FEDERATION: American Bodyslam, American Legion, Armed Forces, Bounty Hunter, Dark Days, Evil Clown, Femme Fatale, Fractured Jaw, Last Breath, Lights Out, Night Falcon, Noble Savage, Non-stop Action, Rajun Cajun, Xtreme Wrestling
BRONZE FEDERATION: Assassin's Order, Barbaric Warrior, Coffin Filler, Extreme Hardcore, Grim Reaper, Hot Streak, Iron Glove, Main Event, Men of Steel, Old Timer's, Raging Bull, Soul Asylum, Torture Chamber, Unknown Wrestler
JADE FEDERATION: Atomic Age, Born Tough, Iowa Corn, Jade Dragon, Just Incredible, Just Rasslin', Killer Soldiers, Lovely Ladies, Psychotic Killer, Smoking Gun, South Central Wrestling, Super Hero, Thor's Hammer, World Wrestling, Wrestlers Elite