HALL OF FAME INDUCTEES
ACE: The Pope Jason Faulks is retiring from the NAL. He finishes his time in the ring with a record of 1,067-492-72, $2,685,100 in imaginary earnings, and 20 stars. Manager John M. Kruse of Indiana will receive an engraved plaque for the occasion!
Midnight Stryker #1 (1,451-547-3, $1,889,000) and Midnight Stryker #2 (1,330-545-3, $1,617,100) are also being inducted into our Hall of Fame this cycle. They began their careers in the Arm Lock League (now known as the American Legion League) of the Diamond Federation, and end it in the Main Event League of the Bronze Federation. The Midnight Strykers are the sixth and seventh IWA Hall-of-Famers from the team of Blake Morgan and Gary Cassibry, Sr. -- both of Mississippi -- and are also the second tag-team from the managing partners to be inducted along with Jerry Bob Landry, the Bald-Headed Boogie Man from Wig-Wam, Palooka Jones, the Brat, and Superstar!
WORLD HEAVYWEIGHT CHAMPION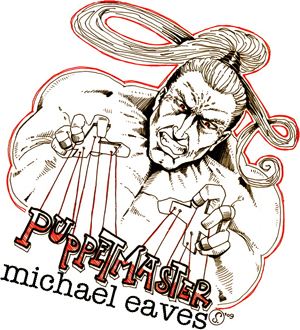 Winning the choice of 100 free matches or a real wrestling belt and 50 free matches was 4REICH: Puppetmaster Michael Eaves (ZPL) of Mississippi! He took full advantage of his 501-pointer, using it first to gain the Steel Federation honors and then trading that in for the biggest prize the game has to offer. Nice job!
U.S. CHAMPION
CTI: The Man the Myth the Legend CS (BHL)'s reputation grew even more when he overtook our other TV champions last cycle. His manager, Chris Silver of Pennsylvania, can now decide between an engraved plaque and 25 free matches, since he provided the winning 500-point strategy!
KING OF THE RING
Michael Cook of Kentucky won an engraved plaque or 25 free matches for coaching CTI: The Hired Assassin Jerry Cook (HSL) all the way to this crown! Jerry had the highest total (277 points) when we added the values of hold positions 1, 4, 7, 8, 10, 11, 12, and 14 in each battle royal winner's strategy. The regular battle royal outcomes were determined using hold positions 2, 3, 4, 5, 6, 9, 13, and 15.
AMERICAN CHAMPION
Canada's very own Maurice Plante pocketed the 10 free matches that accompany this title when 4REICH: Assassin Beast Poyzn (ASL) used his 500-point strategy to turn back our other American league champions. Excellent work!
ASIATIC CHAMPION
CTI/PAIN: Frank Fantastico (ECL) won this $25,000 payday with a 499-pointer. His manager, John Gabriel of Pennsylvania, earned 10 free matches!
HARDCORE CHAMPION
A member of the infamous West Coast Gangsta Party, "Latin Lingo" Kilo Quinonez (DDL) won the Hardcore title and added yet another major championship to the NME stable. His manager, rookie sensation "The Shot Caller" Tony Zamora of California, called all the shots from ringside with his 500-point strategy, and collected 10 free matches for the point flow win over CTI: Lo Fa Ne-ko Shi-ma De Va-ja Blade (ALL). In a television interview after the victory, "The Shot Caller" was quoted as saying, "It's NME in the ring, WCGP in the streets!"
METROPOLITAN CHAMPION
Maurice Plante of Canada received an incredible 30 free matches for leading 4REICH: Assassin Beast Poyzn to this coveted title, since this was the fifth time in 2009 that the winner hailed from the ASL! Poyzn's strategy was worth 500 points.
CRUISERWEIGHT CHAMPION
Jacob Elbe of Wisconsin watched from ringside as "The Avenger" Randall Anderson (UEL) defeated the Embalmer (BTL) with his patented Jumping Cradle Driver to win this championship. Randall was awarded $25,000 in imaginary money, and Jacob won 10 free matches!
FEDERATION PLAY-OFFS
Mark Duchaine of Vermont earned 25 free matches by managing wWw: Powerhouse Pete Stryker (MIL) to the Iron Federation title over stablemate Awesome Adam Stryker (CSL) and E$T/TGL: The Ghost of the Coroner (SML)! Puppetmaster Michael Eaves pulled a few strings to gain the Steel Federation strap, then moved on to the World Heavyweight title. The Gold Federation belt went to 4REICH: Assassin Beast Poyzn (ASL), whose contract is owned by Maurice Plante of Canada. He had to use point flow against CTI/TSE: "Gross Misconduct" Steve Hanson (FSL), PSY: Protovangelian (BRL), ACE: Larry L. Spivey (HML), and NME: Superstar Rocky Kage (MPL), since all had 500 points. In the Diamond Federation, Anthony Dudick of New York led 4REICH: Diesel Duddick (NSL) to victory over DDT: Bob (FJL), NME: "Latin Lingo" Kilo Quinonez (DDL), PAIN: Rock ROLL (LBL), ACE: Eddie E. Spivey (XWL), CTI: Lo Fa Ne-ko Shi-ma De Va-ja Blade (ALL), and CTI: Dime Bag Carver (BHL)! Each had a 500 total. DDT: Gamblin' Gary Damage (SAL) took the Bronze Federation accolade over 4REICH: Six Sigma Green Belt (OTL) for manager Bob Dippy of Pennsylvania. The $40,000 purse for the Jade Federation title ended up in the bank account belonging to CTI: Jake Bart (SGL), who was managed to a 499-pointer by IWA veteran Joshua Haight of Wisconsin!
NATIONAL CHAMPION, IWA-WIDE REGIONALS
Matt Yunick of New York won his choice of an engraved plaque or 25 free matches by guiding SW: Colin the Satanic Brother (JIL) first to victory in the Prairie region over both 4REICH: Born From Pain (ASL) and CTI: Mr. Perfect CS (BHL), and then to a win over the other regional champions to claim our National title! He had a 500-point total. Going home with the other $20,000 titles were...
Atlantic:
SDI: The Crucifier (ASL)
owned by Sirree A. Raysor of North Carolina; edged out PSY: Thin Blue Line (NAL), both with 500
Central:
wWw: Diabolical Jerry Savage (NAL)
managed to a 500 by Mark Duchaine of Vermont
Dixie:
wWw: Death Spike (NDL)
also managed by Mark Duchaine; entered in the running for this title due to an in-league error; edged past Anthony Dudick's 4REICH: Clenched Fist (NAL), both with 500 points
Eastern:
4REICH: Kick Ya Teeth In (NAL)
under contract to Anthony Dudick of New York; had to use point flow against PSY: The Vampire Lord Kal Zakath (DDL) and SW: Melinda the Satanic Girlfriend (JIL), all with 500
Mountain:
PSY: Architecture of Aggression (NAL)
coached to a 500 by John Durrani of Connecticut
Northern:
DDT: "Riverboat Hustler" Deuce Diamond (NAL)
managed by Bob Dippy of Pennsylvania; edged out NME: "Naughty Dread" Montego Myles (DDL), both with 499
Pacific:
PSY: County Mountie (NAL)
Jonathan Akers of Texas gave him a 500 total
Southern:
PSY: Sheik Hassent Ben Sober (DDL)
armed with a 500-pointer by Mike Dorsett of New York
Western:
CTI: "A Dime A Dozen" CS (BHL)
owned by Chris Silver of Pennsylvania; edged PSY: Fallen King (NAL), both with 500
LADIES' TITLES
wWw: Diamond Blaze (MDL) picked up the $40,000 Ladies' World Championship for TSgt. Luke Fletcher of the United States Air Force, who can now choose either an engraved plaque or 15 free matches! CTI: Star Laur (FFL) also had 500 points, but lost by point flow. Luke took the Ladies' National title back to base, as well, after winning it with wWw: Sable Blaze (FFL)! She edged out Nadine Jansen, wWw: Sunny Blaze, and CTI: Dawn Marie Sexy D (all from the FFL), who each had a 499 total. Sully Sullivan of Canada won the Queen of the Ring honors with CTI: "Down and Dirty" Debbie Perdy (MDL), then added the U.S. tag straps to his winnings with the help of CTI: Sweet Caroline and Ruby Tuesday (MDL)! NB: Danni Ashe (FFL) defeated 4REICH: Anita "Wonder Woman" Mui (MDL) to claim the Ladies' U.S. championship for manager Eric Lindsay of Pennsylvania. Both had 499 points. Eric also won the U.S. Six-woman belts with NB: "The Voluptuous One" Eden Mor, Milena "Double J" Velba, and "European Knockout" Nadine Jansen (FFL)! 4REICH: Katy Perry and Heavenly Body Heather Nova (LLL) secured the Ladies' tag titles with a little ringside assistance from Randall Reedy of Michigan. Taking World Six-woman gold was the team of CTI: Italian Brat Anna S, Baby Maya, and Dawn Marie Sexy D (FFL), who are managed by Mike Carver of Pennsylvania.
WORLD TAG-TEAM CHAMPIONS
PSY: Ice Weazel and King Handsomeness (HWL) won these $50,000 prizes for John Durrani of Connecticut, who now gets to decide if he wants an engraved plaque or 15 free matches! The previous U.S. tag champs did enough Damage to take fourth place this time around. The top six teams listed had a perfect score of 516 points.
TOP 10 TAG-TEAMS
| | |
| --- | --- |
| 1. | PSY: Ice Weazel & King Handsomeness (HWL) |
| 2. | NME: Ultimate Headcrusher & Ice Man (CFL) |
| 3. | PSY: The Smoking Pope & the Zen Machine (RSL) |
| 4. | DDT: Diddy Did It Dummy & Busta Bobby Damage (SAL) |
| 5. | NME: "Mad Caddy" Danny Noonan & "Major League" Roger Dorn (SML) |
| 6. | SITH: Darth Carnage & Darth Avatar (NSL) |
| 7. | CTI: Lo Fa Ne-ko Shi-ma De Va-ja Blade & Leeloo Minai Lekarariba-Laminai-Tchai (ALL) |
| 8. | wWw: "British Brawn" Tubby Smith & "Korean Karma" Choi Dong-Gi (OTL) |
| 9. | CTI: Crimson & Venom Knight (BHL) |
| 10. | DDT: Teddy KGB & Don Everest (NAL) |
U.S. TAG-TEAM CHAMPIONS
PSY/DEATHKNIGHT: Zodiac Killer and Serial Killer (ABL) edged out PSY: Dicky Retardo and Uncle Daddy (RSL), plus CTI: Sacrament and TITAN (APL), and walked away with these $20,000 titles. Their manager, Mike Dorsett of New York, supplied their perfect 516-point team strategy.
WORLD SIX-MAN CHAMPIONS
NME: Vincent and Victor Von Vicious, plus Johnny "2 Kold" Koolakowski (LOL) earned these $50,000 championships under the watchful eye of veteran manager W.P. Mills from Wisconsin. He can now choose either an engraved plaque or 15 free matches as his reward! The top four teams in the rankings had 521 points.
TOP 10 SIX-MAN TEAMS
1.
NME: Vincent Von Vicious, Victor Von Vicious, Johnny "2 Kold" Koolakowski (LOL)
2.
DDT: "Mr. Dribble" Ace, "Blitzkrieg" Jack, "Riverboat Hustler" Deuce Diamond (NAL)
PSY: The Fell Knight, the Dark Knight, the Dread Knight (ABL)
4.
PAIN: Outlaw Tony Taylor, Loverboy Louie Lopez, Nasty Nick Spalla (NFL)
5.
PSY: The Green and the Red Societies, Lord of the Undead Society, Skull and Bones (SGL)
PSY: The False Prophet, Galan Dracos, Green Knight (IML)
Diamond Dick Cheney, Gorgeous George Bush, Jammin' James Jones (HWL)
CTI/TSE: Tim "Dr. Hook" McCracken, "Dirty Fighter" Ogie Oglethorpe, "Gross Misconduct" Steve Hanson (FSL)
9.
VNV: Neal "The Jazz Man" Sax, Captain Blue, "Darling" Dean Willis (HSL)
PSY: "Ranger Joe" Joey Gladstone, "Have Mercy" Jesse Katsopolis, "Rad Dad" Danny Tanner (BBL)
U.S. SIX-MAN CHAMPIONS
Anthony Rodriguez of Alabama had to pull out all the stops as he led ACE: The Widowmaker, Nemesis, and Gravedigger (XWL) to point flow victory over FOW: Remorse, Samuel Adams, and Unholy Violence (NAL); NME: Johnny Rotten, Wildcard Ace Gamble, and Mutant Dog Spot (SML); PSY: Juvenile Delinquent, the Latchkey Kid, and Junior High Dropout (BHL); PSY: Black Knight, Agamemnon, and the Illustrious Ishtar (IML); VNV: Monto Fortega, Cxielarko, and La Kobro (HSL); plus PSY: Dicky Retardo, Uncle Daddy, and Omaha Meat (RSL). What a battle!
TOP 10 LEAGUES
Based on the number of matches, the most active leagues for the Fall cycle are listed below. The Grim Reaper League fought its way back into first place! The active wrestlers in the Non-stop Action League had the best average strategy total for a third consecutive cycle, so their managers can choose to take two matches for $1 yet again. Just like last time, the ASL was less than a point behind the NAL's average!
| | | |
| --- | --- | --- |
| 1. | GRL (1,054 matches) | 488.938 |
| 2. | NBL (982 matches) | 493.143 |
| 3. | RSL (824 matches) | 490.240 |
| 4. | MRL (809 matches) | 490.329 |
| 5. | NAL (782 matches) | 494.363 |
| 6. | ASL (759 matches) | 493.802 |
| 7. | PKL (670 matches) | 489.057 |
| 8. | SGL (651 matches) | 466.070 |
| 9. | BOL (629 matches) | 490.276 |
| 10. | JIL (523 matches) | 491.230 |
TOP 20 MONEY HOLDERS
(This list does not include wrestlers who were inactive.)
| | | |
| --- | --- | --- |
| 1. | 4REICH: Innovator of Arrogance Keith A. Maple (SGL) | $14,009,400 |
| 2. | wWw: Mike White Lightning Moore (QPL) | $13,069,200 |
| 3. | "Mr. Powerful" Ken Lambeau (PKL) | $13,041,700 |
| 4. | JL6: The Hooded Inmate (IML) | $12,034,800 |
| 5. | DFI: American Freedom Fighter E.J. (SHL) | $11,874,138 |
| 6. | ACE: The Survivor (ECL) | $11,174,200 |
| 7. | 4REICH: King Krusher (EEL) | $10,488,100 |
| 8. | PSY: Johnny Cage (JIL) | $10,299,138 |
| 9. | RENEGADE: Eric "The Cobra" Langdon (MIL) | $10,092,800 |
| 10. | wWw: High Stakes Chris Edwards (CFL) | $9,652,200 |
| 11. | wWw: Motorheadbanger Annihilator (JIL) | $9,032,600 |
| 12. | ROW: Special Agent B.M.F. (JIL) | $8,957,800 |
| 13. | 4REICH: Bloody Assault Jessica Lee Richards (LLL) | $8,923,800 |
| 14. | CC: Danny Boy O'Day (NSL) | $8,685,600 |
| 15. | PAIN: Manitou (AAL) | $8,187,900 |
| 16. | CC: Oliver Shagnasty (NSL) | $8,170,700 |
| 17. | 4REICH: Diesel Duddick (NSL) | $8,162,600 |
| 18. | S4C: Willie Wino (NSL) | $7,925,700 |
| 19. | PAIN: Cougar - WK (AAL) | $7,798,100 |
| 20. | Easy E. Joe Cool (CWL) | $7,790,000 |
LIST OF LEAGUES
IRON FEDERATION: Center Stage, Extreme Action, Extreme Existence, Hardcore Wrestling, Iron Man, Murder Incorporated, Mysterious Benefactor, Next Generation, Quick Pin, Rising Stars, Slumber-party Massacre, Under Fire, Wrestling Superstars, Xtreme Poison
STEEL FEDERATION: Absolute Pain, Complete Carnage, Devil Inside, Fighting Legends, Intense Impact, King Kong, Lost Souls, Mid-Atlantic Region, New Blood, Old School, Praying Mantis, Rebel Yell, Vicious Valkyries, Zeus Power
GOLD FEDERATION: All Star, Battle Royal, Black Ops, Blood Bath, Chicago Legends, Classic Wrestling, Dark Angel, Federated Suns, Hit Man, Majestic Property, Masked Wrestling, Mystic Diva, Ninja Dojo, Texas Death, Union Express
DIAMOND FEDERATION: American Bodyslam, American Legion, Armed Forces, Bounty Hunter, Dark Days, Evil Clown, Femme Fatale, Fractured Jaw, Last Breath, Lights Out, Night Falcon, Noble Savage, Non-stop Action, Rajun Cajun, Xtreme Wrestling
BRONZE FEDERATION: Barbaric Warrior, Coffin Filler, Extreme Hardcore, Grim Reaper, Hot Streak, Iron Glove, Main Event, Men of Steel, Old Timer's, Raging Bull, Soul Asylum, Torture Chamber
JADE FEDERATION: Atomic Age, Born Tough, Iowa Corn, Jade Dragon, Just Incredible, Just Rasslin', Killer Soldiers, Lovely Ladies, Psychotic Killer, Smoking Gun, South Central Wrestling, Super Hero, Thor's Hammer, World Wrestling, Wrestlers Elite