HALL OF FAME INDUCTEES
Having been in the IWA since 1991, the tag-team Total Impact -- consisting of Terminal Velocity's Sudden Impact (1,007-399-69, $3,031,800 *19) and High Impact (1,140-456-80, $3,029,400 *15) -- has won countless titles and Report rankings, including three World Tag and three World Six-man titles. The brothers spent the end of their career in what is arguably the most competitive league in the game, the ASL, where they held the Commish tag titles for over a year. High Impact has held all of the titles the league has to offer, and retires holding the ASL's National title. Wrestling under the tutelage of manager Mike Peters from Pennsylvania, the brothers always spoke their minds and defended friends and league. They prided themselves on wrestling only the best out there, and they have the losses to prove it. With that, the brothers have a few words:
"Yeah, yeah, yeah... after 18 years, one of the IWA's powerhouse stables is closing its doors. Terminal Velocity has disbanded as a result of us retiring into the Hall of Fame. The long history of TV carries with it a Brotherhood that has dominated league after league, culminating in the domination of the entire IWA with a Stablecade win in 2007. The list of brothers that I could list wouldn't be fair to the ones that I might miss, so I will be fair to all and not list any. Those who are brothers, know they are brothers and what that stands for. I couldn't bow out of the IWA without mentioning the stables that we feuded with. There are the ones that you feud with and then the ones that you go to war with. The first I'd like to mention has been with us in the ASL for years and is the yin to our yang: it is the RDI. There are just some stables that you can feud with for a little while before they lose focus and fall out. Well, the RDI never lost that edge, and I have to say that when it comes to the best feral feud that I have ever had, they are it! I also can't bow out without acknowledging the very first stable that we feuded with and would still feud with today if they were in our league: the Lethal Alliance. There have been plenty of pretenders, but the original Lethal Alliance had a way of getting under your skin. You guys kept us in the game and made us mad enuff to want to get as good as we are to beat you! I am proud to say that Terminal Velocity is the only stable of its kind. We've had the most loyal members of the highest caliber, and our pickiness helped us avoid the continual turnover that appears to crush other stables. We live by one creed, and that is what I'll leave you with: 'You attack one, you attack all, and we take care of our own!' See ya!"
WORLD HEAVYWEIGHT CHAMPION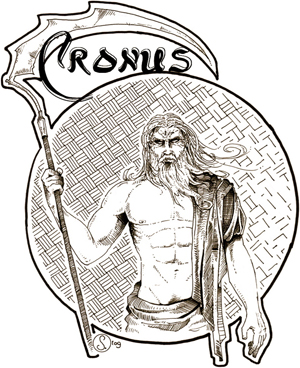 Not content with the Metropolitan, American, and Gold Federation titles, ILL: Cronus (ASL) used his 500-pointer to claim the game's top prize! His manager, Darrell Brewer of Alabama, can now choose to receive 100 free matches or a real wrestling belt and 50 free matches.
U.S. CHAMPION
Darrell Brewer of Alabama also arrrmed TV champion ILL: Longbeard the Pirate (HML) with a 500-pointer last cycle, so he can add either an engraved plaque or 25 free matches to his winnings!
KING OF THE RING
COT: The Bourbon Legend (OSL) had an unstoppable 273-point total when we added up the values of hold positions 2, 6, 7, 9, 10, 11, 12, and 14 in the strategy of every league battle royal winner. That means his manager, Jonathan Akers of Texas, gets his choice of an engraved plaque or 25 free matches! Hold positions 1, 3, 4, 5, 7, 8, 13, and 15 determined the outcomes of the regular league battle royals.
AMERICAN CHAMPION
Regaining this title from Brutal Brad Hammer was ILL: Cronus (ASL)! Darrell Brewer of Alabama coached him to a 500-point strategy, and he'll receive 10 free matches for his efforts!
ASIATIC CHAMPION
Jeremy Smith of Indiana formulated a 499-pointer for ACE: Mike Honcho (ECL), which paid off in the form of this title's 10 free matches!
HARDCORE CHAMPION
These 10 free matches went to Tim Zaegel of Virginia, who led ILL: Rock Warner (TDL) to the top of our Hardcore leagues! Rock earned $25,000 in imaginary money.
METROPOLITAN CHAMPION
ILL: Cronus (ASL) defeated the five other top league champions with his 500 total, which was provided by Darrell Brewer of Alabama. Since a wrestler from the ASL won the title in the April cycle of this year, he receives 15 free matches instead of ten! (By the way, the wrestler who won it in April was Cronus!)
CRUISERWEIGHT CHAMPION
LEGIT: Joe Spinebuster (BOL) won this title's $25,000 purse with a 500-pointer. He was accompanied to the ring by the mysterious Hooded Manager from the SHL, who unmasked himself and was revealed to be none other than "The Loose Cannon" Joseph Cassidy of Scotland, who has returned after a 10-year absence from the IWA!
FEDERATION PLAY-OFFS
Howie Sandberg of New York won the Iron Federation accolade by leading ACE: The CS Kid (UFL) to point flow victory over ILL: The Brewers Reject (IML), EDGE: Synyster Gates (NGL), PAIN: Mobster Nick Santilla (MIL), (: The Smoking Pope (XPL), LPPF: "The Marquee" Mike Madison (CSL), and SYNDICATE: The Tyrannosaur (RSL). Impressive! In the Steel Federation, LPPF: Rafael Van der Vaart (APL) used his 499 total to gain the prize for John Gabriel of Pennsylvania. Cronus picked up the Gold Federation belt before trading it in for the World Heavyweight title. He had to edge out ILL: Misanthropy (CLL), ILL: Eric Arsett (HML), LEGIT: Joe Spinebuster (BOL), "The Viking" Eric Northman (MPL), and LB: Lumberjack Paul D. Boot (BRL), since each had 500 points! Taking the Diamond honors was Asiatic Champion ACE: Mike Honcho (ECL). Manager Jeremy Smith of Indiana led him to a win over ILL: Killface (XWL). Both had 499-pointers, and so did Bronze Federation winner ACE: Michigan Wolverine #3 (WCL), who is owned by John M. Kruse of Indiana. HH: Fireball Mike McMaster (IGL) lost the title by point flow. Chris Banahan of Massachusetts took home the Jade Federation's prize of 25 free matches when Franklin Phelps (JIL) edged ILL members Jay Texas Ranger (AAL) and Guy (ICL).
NATIONAL CHAMPION, IWA-WIDE REGIONALS
ILL: Bloody Beard the Pirate (HML) relied on his perfect 501-point strategy to gain the Prairie regional title, then used it to win Darrell Brewer of Alabama the choice between an engraved plaque and 25 free matches! The other regions were claimed by...
Atlantic:
(: Martin Luther Vandross (TDL)
led to 500 points by "The Smoking Pope" Garett Guzman of Kansas
Central:
ILL: Hades (ASL)
his 500 total allowed Darrell Brewer to keep this title in his possession
Dixie:
Mighty Hoss Ponderosa (MRL)
managed by James E. Corvette from the offices of the MRL; edged both (: Buck Naked (NAL) and COT: Skater Punk Thrasher (IGL), all with 499
Eastern:
COT: Skater Punk Grunge (IGL)
coached to a 499 by Mitchell Morrissey of Missouri
Mountain:
EDGE: Vlad Dracul (GRL)
owned by Steven J. Deane of Nebraska; had 501 points
Northern:
ILL: Black Mamba (TDL)
managed by Jason P. Miller of Texas; edged ILL: The Brooklyn Park Brawler (HML), ACE: Marketing Director Dirk Martin (MPL), (: Psycho Mantis (NDL), ACE: The Wiley Crustacean (BRL), ILL: The Hollywood Kid (BBL), COT/OSL: "Too Pretty" Tony Toothless (OSL), and ACE: Uncontrollable Rage (ECL)
Pacific:
COT/DOC: Vicious Vinnie Valentino (GRL)
Mitchell Morrissey also gave him a 499-pointer
Southern:
LPPF: "Mean" Mike Enos (QPL)
under contract to Steven M. Shotliff of Minnesota; had a 499 total
Western:
ILL: Extreme Evan Riot (TDL)
owned by Jason P. Miller; used point flow to defeat ILL: Hooters Regular (HML), ACE: The Pacifist (MPL), ACE: King of Hearts (CWL), and (: Nightmare Nicholas Sage (BRL)
LADIES' TITLES
Jason Battaglia of New York aided PAIN: Mean Jean Baljean (MDL) on her quest to become Ladies' World Champion. The 500-pointer he devised did the trick, so he won an engraved plaque or 15 free matches! LPPF: G.B. the Imperfect Nobody (VVL) took the Queen of the Ring title for Keith A. Maple of Ohio with 273 points. She was entered in the running due to an in-league error. Were it not for this, the winner would have been COT: Sexy Shannon Outlaw (VVL), who was managed to 265 points by Jonathan Akers of Texas; Bodacious Bonnie (FFL) would have lost by point flow. NGAA: Rydia Stormer (MDL) claimed the Ladies' U.S. Championship for S. Daniel Stunes of Arkansas. The Ladies' National honors went to VU: Adorable Alexis Marie (MDL), who belongs to Nelson Carvalho of Massachusetts. She had a 500 total. Nelson also won the Ladies' U.S. tag straps, thanks to VU: Princess Cilla Bella and Annie Bell "The Canadian Cutie" (MDL)! WWW/VU: Sable and Elektra Blaze (MDL) were awarded the World Tag-team belts. The pair is managed by TSgt. Luke Fletcher of the United States Air Force, as are reigning U.S. Six-woman champions WWW/VU: Missy, Sable, and Sunny Blaze (MDL)! The World Six-woman titles were won by ILL: Dominant Factors Beauty, Vanity, and Love (MDL). The trio is owned by Tim Zaegel of Virginia.
WORLD TAG-TEAM CHAMPIONS
Sly Smith of West Virginia gained his choice of an engraved plaque or 15 free matches when his team of ACE: Masked Donald Trump and Masked President Obama (IML) won these $50,000 titles! The top six tag-teams listed had 516 points.
TOP 10 TAG-TEAMS
1.
ACE: Masked Donald Trump & Masked President Obama (IML)
2.
ILL: Ravenous Rick James & Dynamite Dave Chapelle (ICL)
3.
ACE: "The Irish Carbomb" Patrick McPatrick & "Russian Revolution" S.V. Zhitnik (CSL)
4.
ILL: Krusty the Demented Kangaroo & Awesome X (XWL)
ILL: Regal Rathmyer & Orion Champion (NFL)
6.
(: New Jack Terminator & Soul Glo Assassin (LSL)
7.
ILL: Lex Stevenson & Rock Warner (TDL)
8.
"Rey Rey" Simmons & "Hacksaw" Bane Bradshaw (MRL)
9.
ACE: "Sadistic" Stratos & "Atrocious" Atmos Fear (APL)
10.
ACE: Billy Ray & Cecil Lee (NGL)
U.S. TAG-TEAM CHAMPIONS
These $20,000 purses went home with ILL: Mr. Garrison and Mr. Slave (THL)! Jason P. Miller of Texas managed the duo to a perfect 516 total.
WORLD SIX-MAN CHAMPIONS
These belts had to be shared equally among four teams due to unbreakable point flow. The team from the THL is managed by Sly Smith of West Virginia. Dominant Factor Hate belongs to Tim Zaegel of Virginia, while Bigg Daddy and the Hunters Destroyer are owned by Gregg Boyle of Maryland. The LSL team is managed by "The Smoking Pope" Garett Guzman of Kansas, who, after accepting his share of the titles, brandished an EDGE flag in the middle of the ring just before setting it aflame with a big smile on his face. Winning the final share of the titles was the LPPF team from the OSL; all three belong to Tony Pesante of New York. After receiving the titles, Tony took out a can of black spray paint and sprayed a sideways smiley face on all three titles. Upon seeing this, LPPF's Keith A. Maple ran to the ring to confront Tony, who promptly smashed Keith in the face with one of the belts, knocking him out. Tony then left the ring to a chorus of boos.
All the teams in the standings had 521 points, and so did ILL: The Oracle, Ice Man, and Dominant Factor Retribution (CFL); (: Ricky Rage, Brandon Champion, and Johnny Dream (RSL); plus ACE: Sly Smith, Hollywood Armstrong, and Superstar Billy Green (WCL).
TOP 10 SIX-MAN TEAMS
1.
ACE: Superstar Billy Green, Syrian Assassin, Sheik Yerbutti (THL)
ILL: Dominant Factor Hate, Bigg Daddy, the Hunters Destroyer (OTL)
(: New Jack Terminator, Soul Glo Assassin, Master Mang (LSL)
LPPF: The Natural Born Loser, the Perennial Scrub, the Overwhelming Failure (OSL)
5.
ACE: "The Irish Carbomb" Patrick McPatrick, "Russian Revolution" S.V. Zhitnik, the Corporate Executive (CSL)
6.
(: Mad Joe Black, "Dirty Jer-Z's" Ant$ Deluxe, Danny Diablo A.K.A. Lord Ezec (JDL)
7.
ACE: Rufus T. Firefly, Captain Jeffrey T. Spaulding, Professor Quincy Adams Wagstaff (GRL)
ACE: "The Bad Guy" Brian, "Fully Loaded" Lance, "The Antagonist" Shaun Agony (CLL)
9.
ACE: Billy Reno, Davey Las Vegas, Sly Smith (SHL)
10.
ACE: Senile Sol Rosenberg, ACE/ST: "Simply" BTK, "Mr. Signs" the Zodiac (PKL)
ILL: Spencer Tenser, Rolex, Charles (MSL)
U.S. SIX-MAN CHAMPIONS
LPPF: Vendetta, plus Malik and Vladimir Bloodthorne (TDL), who all belong to John Gabriel of Pennsylvania, had to split these titles with ACE: The Machine, "The Hammer" Matt Havok, and "Killer Shark" Kyle Havok (BWL), who are managed by Howie Sandberg of New York. Also with a 521-point team total, but losing by point flow, were PAIN: Big Bad Texas Widowmaker, plus Texas Road Warriors Wolfgang and Hawkeye (CWL); ILL: Drag Queen Warriors Champagne and Mercedes, plus the Inspiration (ICL); ILL: Dominant Factor Sin, Mr. Best Jr., and Little Louis (OTL); EDGE: Ollis, Cuthrak, and Thanatos Rage (JDL); plus ACE: Bad News Blake, Bruiser Buck Dewitt, and Ric Legend (WCL).
TOP 10 LEAGUES
Going by the number of matches in each, the most active leagues for the May cycle are listed below. The All Star League remained in first, making it six in a row! Because the average strategy total of their active wrestlers was the best out of all 10 leagues, managers in the Xtreme Poison League can take two matches for $1 next cycle instead of paying our regular prices! Right on the XPL's heels were the ASL and previous winner MRL.
1.
ASL (1,459 matches)
492.597
2.
MRL (1,044 matches)
492.330
3.
GRL (1,023 matches)
490.542
4.
XPL (896 matches)
493.000
5.
NAL (872 matches)
491.398
6.
NBL (709 matches)
488.644
7.
TCL (685 matches)
490.911
8.
BOL (587 matches)
SGL (587 matches)
490.595
442.092
10.
FLL (573 matches)
466.375
TOP 20 STARS
(This list only includes active wrestlers.)
1.
WWW: Sinister Steve Stryker (CSL)
56
2.
LPPF: Innovator of Arrogance Keith A. Maple (XPL)
EDGE: The Terminator (CSL)
51
4.
SAMHAIN: Damien Deadsoul (ECL)
50
5.
EDGE: Chris Coldstone (JIL)
WWW: Nightmare Sam Hell (NDL)
48
7.
WWW: Mike White Lightning Moore (CWL)
47
8.
WWW: Buda von Blitzen (MIL)
WWW: Mike White Lightning Moore (QPL)
PAIN: Outlaw Tony Taylor (NFL)
46
11.
COT: Duke Dangerous (ECL)
WWW: Lord of Illusions (JIL)
45
13.
LPPF: Bloody Assault Jessica Lee Richards (LLL)
WWW: Wonderful Wally Brown (IGL)
44
15.
EDGE: Black Knight (IML)
EDGE: Hooded Nightmare (OTL)
EDGE: The Illustrious Ishtar (JDL)
EDGE: Johnny Cage (JIL)
EDGE: Ollis Rage (JDL)
(: Diesel Duddick (NSL)
43
LIST OF LEAGUES
IRON FEDERATION: Center Stage, Extreme Action, Extreme Existence, Hardcore Wrestling, Iron Man, Murder Incorporated, Mysterious Benefactor, Next Generation, Quick Pin, Rising Stars, Slumber-party Massacre, Under Fire, Wrestling Superstars, Xtreme Poison
STEEL FEDERATION: Absolute Pain, Caribbean Coast, Devil Inside, Fighting Legends, Intense Impact, King Kong, Lost Souls, Mid-Atlantic Region, New Blood, Old School, Praying Mantis, Rebel Yell, Vicious Valkyries, Zeus Power
GOLD FEDERATION: All Star, Battle Royal, Black Ops, Blood Bath, Chicago Legends, Classic Wrestling, Dark Angel, Federated Suns, Hit Man, Majestic Property, Masked Wrestling, Mystic Diva, Ninja Dojo, Texas Death, Union Express
DIAMOND FEDERATION: American Bodyslam, American Legion, Armed Forces, Bounty Hunter, Dark Days, Evil Clown, Femme Fatale, Fractured Jaw, Last Breath, Lights Out, Night Falcon, Noble Savage, Non-stop Action, Rajun Cajun, Xtreme Wrestling
BRONZE FEDERATION: Barbaric Warrior, Coffin Filler, Extreme Hardcore, Grim Reaper, Hot Streak, Iron Glove, Jersey City Wrestling, Main Event, Men of Steel, Old Timer's, Raging Bull, Soul Asylum, Torture Chamber, War Cry
JADE FEDERATION: Atomic Age, Iron Cross, Jade Dragon, Just Incredible, Just Rasslin', Killer Soldiers, Lovely Ladies, Psychotic Killer, Smoking Gun, Super Hero, Thor's Hammer, World Wrestling, Wrestlers Elite